The other day I went with my mom to see The Handmaiden, without knowing anything about it besides that it had run in Cannes. Actually, it was my mother who invited me to the cinema and she chose the film. Now, unless your mother is really open-minded and a hardcore feminist like mine, I do not necessarily recommend this film as a family excursion. It could ruin the fun in the sex parts. And those are only one of the many reasons for which I strongly recommend you to go watch this film in the cinema.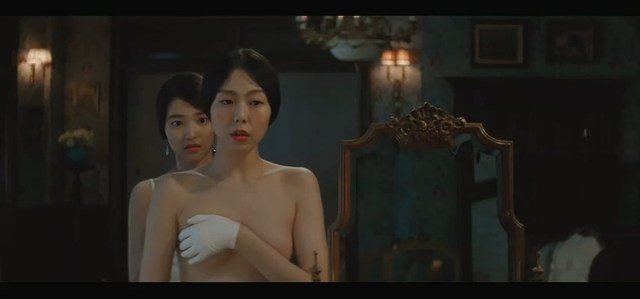 Set as a revenge thriller, this South Korean production plays with different genres, from historical period drama to erotic romance with humorous elements. For readers of lesbian literature, this screen adaptation masterfully brings a classic novel to life. Even though I knew the book The Handmaiden is inspired from, it took me a while into the film until I recognized the storyline, since the Victorian Era British setting from Sarah Waters' Fingersmith has been exquisitely adapted to 1930s Korea under Japanese colonialism.
But if you do remember the plot, please do not spoil it! The narrative is divided into three parts which build up dramatically on each other, changing the narrator's perspective and discovering new elements of the story, thus taking the viewer in a suspenseful ride towards an epic ending. The journey is an extremely beautiful one.
The production design does not spare in its love for detail and the cinematography is sensual long before the characters take their clothes off. The two and a half hours seem to fly by, and the images might accompany you long after you have seen them. At times horrifying and mesmerizing, The Handmaiden tells a delightful and elegant story of passion that overcomes all obstacles with grit and truthful lust.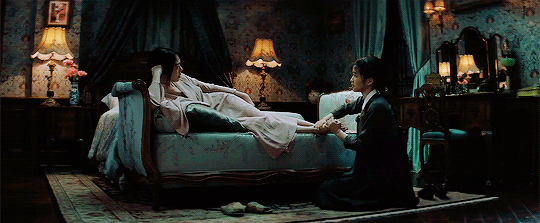 Equates to: A 2-hour long blowjob leading to a multi-orgasmic climax.