Abigail: What an outfit! Masham: Thank you. I thought it might be too much. Abigail: Have you come to seduce or rape me? Masham: I am a gentleman. Abigail: So rape, then.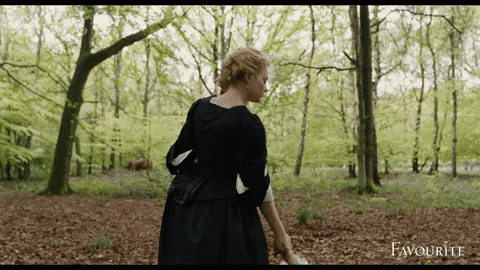 At the end of the 80s, two film adaptations of the French epistolary novel Dangerous Liaisons, (Pierre Choderlos de Laclos, 1782) were made. I've lost the count on how many times I've watch either of both, and it goes without saying how much I love the book. All the ingredients that make me passionate about this story are on The Favourite: jealousy, revenge, intrigue, greed for power and licentiousness; an exquisite exposure of human malice and lack of love. Even though sometimes I don't fully understand the true motivations of these characters, it is clear that their intentions are cruel.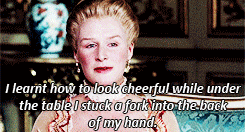 Written by Deborah Davis (whose original script dates back to 1998) and Tony McNamara, The Favourite is a period black comedy that delves deeply into the darkest side of womankind. The complexity of the three leading female characters is perfectly drawn, as well as brilliantly portrayed by the actresses. Set in early 18th-century England, the story explores the rivalry between two cousins, Sarah Churchill, Duchess of Marlborough (Rachel Weisz) and Abigail Masham (Emma Stone), on their way to be court favourites of Queen Anne (Olivia Corman).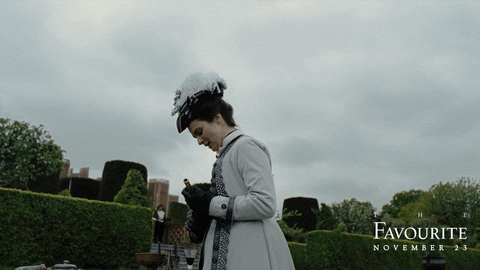 Sarah (To Abigail while shooting ducks): You are really doing damage to the sky.
Despite the privileges that come along with the crown, it has never been easy to be a monarch, especially when you haven't been instructed to carry out that duty. To rule you have to be tough and determined, and Queen Anne is definitely not. She's childish and petulant, heavily dependent on Sarah's attention. For her part, the Queen's lover and confidant is more interested in power than in to cater the whims of Her Majesty, and that's where Abigail takes advantage. Because in a court inhabited by vultures and all sort of scavenger animals, you have to keep your enemies at sight. More organized and cold-blooded, Abigail checkmates her cousin really fast on her move to reach the queening square.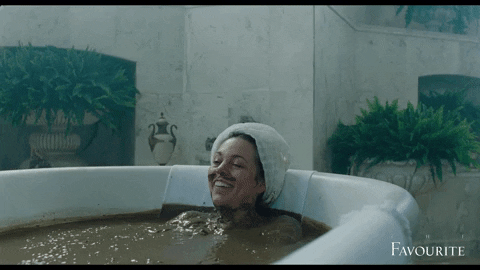 Queen Anne (To Sarah): I like it when she puts her tongue inside me.
About historical accuracy, as well as it has not been proven that Sarah and Queen Anne were lovers; it's hard to believe that the monarch could have had such an active sex life -as sick as she was. But who cares? Stranger things have happened. That's what fiction is for! It's fun to fantasize about epoch sexual habits, when the gentlemen wore wigs and the ladies carried pistols. If you love period historical stories as much as I do, you definitely should watch this film.
Equates to: A 119 minutes long massage with happy ending.