Have you and your partner flirted with the idea of adding BDSM elements into your relationship but not sure where to get started? Turn flirting into doing with these essential tips!
NEGOTIATE
Every BDSM scene begins the same way. Although you and your partner may have already slept together, you're no exception. But negotiation doesn't have to be a stilted, formal exchange. Have a beer with your partner or cuddle up on the couch to exchange desires. Start by promising no giggles or judgements and then run through a list of fetishes. If something is appealing to both of you, put it on your list of shared interests! If it's not appealing at all, or if you need to do more research, set it aside for now. Another way to orient yourselves in this kinky new world is to turn to the ever-trusty bdsmtest.org and share results. Why not dip into the BDSM category on Lustery for inspiration from other couples? Remember, during this phase, you should define your hard limits with your partner - the things that you will not do and that are off the negotiation table. Then, with these boundaries firmly in place, you can safely experiment with acts and activities you will both enjoy.
LEARN
Once you have a working list of interests, take yourself to school. You can read books, look for online sex-positive classes and follow kinky Instagrammers (like yours truly) to open yourself to the broader conversation around technique and safety. Even seasoned kinksters are learning all the time -- bettering yourself as a partner is a lifelong practice.
PLAY
Remember, as you edge into the wide world of BDSM, take it slow! Maybe one night you just try an over-the-knee spanking and leave it at that. But no matter how slow you go, be certain to identify safe words and a contingency plan for if they are called. Veterans of the BDSM scene prefer the safe words "red" and "yellow," with "yellow" meaning "slow down and check in on me," and "red" meaning "stop everything right now." If a safe word is called, aftercare should commence immediately.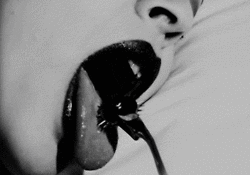 AFTERCARE
No BDSM scene, no matter how big or small, should end without aftercare. Aftercare is a time to cuddle and reconnect physically while checking in on how the scene felt for both partners. It is not a time for ego or for harsh criticism. Both partners should recognize the other's efforts, and if something needs to be changed, communicate it with compassion.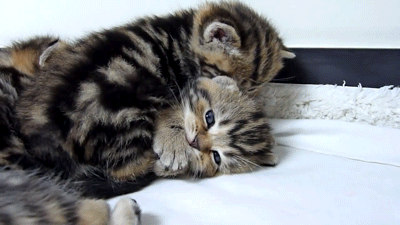 Changing up the dynamics of an existing relationship can be tricky and awkward. So try your best to maintain an attitude of openness, vulnerability, and humour about it. I promise introducing a vehicle for fluent and frequent communication about your sex life will only make it more rewarding over time.