Whether you're a seasoned deep-throat veteran or a newbie with a volatile gag reflex, there's nothing more disconcerting than a foreign object being jammed down your throat in the name of public health. With COVID-19 tests slowly becoming a part of everyday life, horror stories are trickling out amongst friendship groups and informing an increasing number of online forum posts. These concerned users all ask variations of the same question: Will my shitty gag reflex fuck me over?
Before we dive deep into the answers you've all been waiting for, it's worth listing a few caveats. First, if you're genuinely worried an over-enthusiastic nurse will throat-fuck you into oblivion with a cotton swab, your best bet might be an at home-test – that way you can take full control. Failing that, there's always the choice to track down a centre which uses nasal swabs.
These options aren't always available, though; maybe you're in a rush to get tested before you travel, or your local services have completely run out of at-home tests. Well, fear not! Luckily, the internet is full of sex-positive, dick-sucking enthusiasts – myself included – with plenty of home remedies for prepping that throat to take that swab with no problems whatsoever.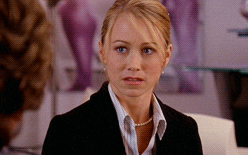 If you can take a ten-inch cock, you can definitely handle a throat swab – so follow these tips and you'll be sure to leave your testing centre with no stress, no awkwardness and absolutely no vomit.
The first practical thing you can do involves spicing up your daily routine; brushing your teeth can actually be the best way to gradually push the limits of what your throat can take. When brushing your tongue, ease the brush slowly further back until you feel like might gag. When this happens, congratulations – you've found your sweet spot! Now, the key is to locate that spot every morning and evening and brush it for around 15 seconds. As time passes, the brushing will desensitise it; then, you can push it further back until your entire throat is basically a safe zone. It doesn't have to be a toothbrush – your finger works just fine, and if you have a variety of dildos and vibrators to hand, it's worth practising with them, too. But there are other benefits to the toothbrush method: Better blow-jobs, stress-free COVID tests and  fresher breath – what's not to love?
Breathing exercises are often recommended, too – the key is to breathe through your nose and not your mouth, and staying calm while you're doing it. It's easier said than done, but as always, practice makes perfect.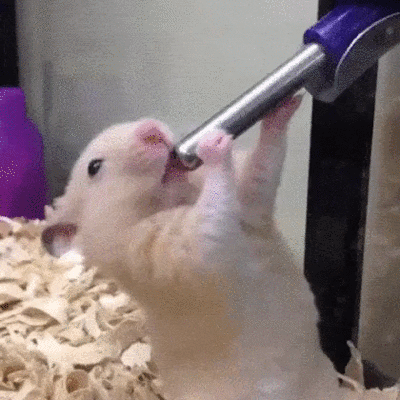 Methods like these are great if the gagging is purely physiological, but your mind can play a huge role, too. In the past, a group of researchers found that scrunching your left thumb into a fist activates a pressure point, which significantly lowers your chance of gagging. Pressing down hard on the indent above your chin has the same effect too, so maybe try this out on yourself at home before heading out for your test. It might sound like a long shot, but it's a method with roots in science – the key is to apply pressure elsewhere to distract from what's going on in your mouth. Don't believe me? Just ask horny Redditors – according to them, it works a treat.
Although it's easier said than done under pressure, relaxing your throat and opening your mouth as wide as possible definitely helps, too. Porn stars recommend stretching your lips to the absolute limit when preparing to take a heavy load, plus closing your eyes can lower the psychological impact of being face-fucked, whether it's by a huge cock or the gloved hand of a medically-trained stranger.
Medication and throat-numbing sprays are a no-go before a medical test, but the key is to make sure you practice these tricks before you go. Not only will they build up your throat's resilience (although slamming anything against your uvula is still not advisable, no matter what Cardi B says), they'll put your mind at ease. In fact, it's actually worth joking about your shitty gag reflex with your nurse – COVID has everybody on edge and tests are nerve-wracking at the best of times, so lightening the mood before the swab will actually make it easier.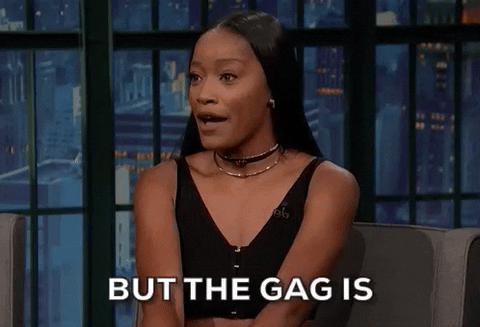 In case you're curious, deep-throating a dick is arguably easier than a COVID test; you can switch positions as often as you like (the 69 position is recommended, as is basically any other scenario that puts you in full control), and you can always take a break to tease the tip or use your hands if you're worried about wrecking your poor, delicate throat with five straight minutes of hardcore face-fucking. As always, communication is key – as hot as having your head shoved down on a cock can be, it can be less than ideal for those of us with more sensitive reflexes.
For what it's worth, there are very few actual  horror stories out there – most fears of throwing up during a COVID test are basically unfounded, so you can rest safe in the knowledge that you're extremely unlikely to be the unlucky one. In the meantime though, the anxiety is a good excuse to whip out your favourite dildo or practice with your partner – training your throat can be pretty damn fun if you do it right.