COMING TO TERMS WITH MY OWN PERVERSIONS
I could trace the way it all started to bits and highlights of particular sexual encounters.Like one time I ended up partying in a quiet, tiny town in the middle of nowhere. I was drunk and asked my hookup of the night to shower me in cum, including my face and mouth. That was weird, I wasn't used to asking for things like that. It was a genuine impulse though; one I really loved. I was turned on by the intensity of pushing my boundaries and felt deliciously dirty about it. The tough part came the morning after, when I tried to engage in 'the-morning-after' small talk with him and his friends over breakfast and failed miserably. I don't remember adding to their friendly conversation with anything eloquent or fun. My mind was just too entertained with the fact I was still wearing bits of his dry cum on my skin, going in loops through what happened a few hours before.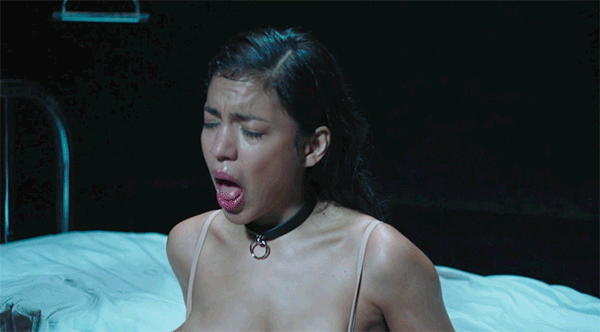 I fucked Rural Romeo on another occasion, sober, before deciding it wouldn't happen again.There was this other time when I yelled an occasional lover the instruction of biting my nipples really hard. Again, it all happened towards the end of a long, fun, blurry night and I wasn't used to asking for things of the sort. However, I knew this guy better -we used to have a strong connection in the past- and we were pretty horny after not seeing each other for a while. So my intoxicated self didn't hesitate to ask for what I wanted and he didn't think it twice before obeying.The morning after, while taking a shower together I made a comment about how soared my nipples were. His only answer was "you asked for it." I froze. I couldn't say anything else. I felt there was just no point if he didn't understand or show any interest.I have a bunch of stories about the intersection between excess of booze, dirtier, kinkier than usual sex and hooking up with men I wasn't sure I liked. I actually used to have a pattern. I'd get turned on asking for it. I loved to bear my marks as secret trophies and get off on making up stories about how I earned my bruises or bright red abrasions ("Oh yeah! I fell really bad on our last football match, ouch!"). I always kept everything to myself and never regretted anything I did.
- I unconsciously used to think my sexuality was so fragile I couldn't' bear being shamed for behaving in an 'unusual' way.- Whenever I chose to express myself sexually I usually felt at risk of being misunderstood, or even abused in my openness and vulnerability. I was cool whenever my lovers spoke openly about their preferences, but I found the act of expressing myself in a clear way somehow intimidating.- So that's why I used to be fine with fucking men who didn't mind my pleasure because that saved me from having to explain myself. I unconsciously used to think I had to give explanations about what I like!- In consequence, whenever I wanted to explore my own perversions, I 'protected' myself by fucking men I was barely attracted to. It all worked as planned, I got away with what I wanted without any sour moments. However, I was lonely in my pleasure, unable to fully enjoy myself, incapable of truly owning the experience.
I blame all this on the ways in which our heteropatriarchal society has reinforced an internalized position of inferiority and self-doubt on me, as a so-called 'female' body. I was made to adopt a sexuality based on constant apology and a sense of powerlessness. Unlearning these ready-made facts is a difficult, long process I'm far from being done with.Of course, I'm still fragile at times. My insecurities aren't entirely a thing of the past. Every now and then I regret caring too much about being liked by some people. However, unlike some years ago, I'm fully convinced that showing myself in an honest way is one of the most pleasurable things I could do. Now that I've finally understood it, I feel I'm grasping my own power.