I kiss, the way I like to be kissed, suck the way I like to be sucked, fuck the way I like to be fucked...which also goes with spanking, gagging, slapping, biting and much more (you get my drift). Whatever I feel good doing, I explore and share with someone else. And I am always pleasantly surprised when someone can do the same for me. Being a good lover is knowing how to love on oneself, and this is something that I began studying since I was 7, when I started to have wet daydreams.
I was quiet and observant, rarely ever asked questions, so this was something I sought to find out on my own. It was hard to comprehend how I would actually describe this building, tingling, vibratory, feeling oozing out of my root chakra anyway. I didn't even know what a chakra was, and it was definitely not mentioned in my Christian household. But I was in tune with it, and eager to get to know it better. I found ways to rub myself, up against the side of the door, with soap in the bath, using the water head to spray inside myself, and finding myself wet under tables and covers. There was something in there, something hot, something behind the layers, of the layers, that I could not see.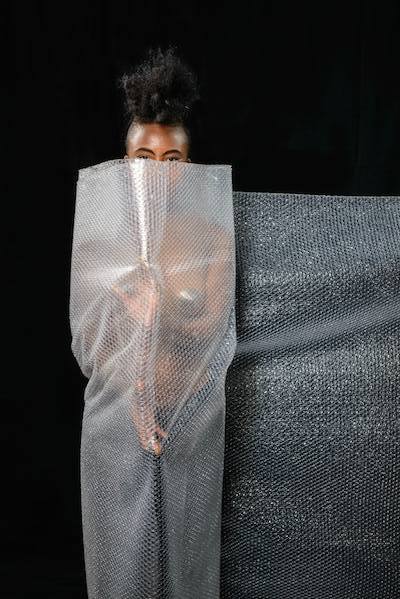 © C. Berghouwer
When I truly began to embrace the fact that I really needed to find this euphoria, this ecstasy, this way of connecting to myself, I began to think of other ways to feel beyond what I felt the last time. What new fantasy could I create that would make me horny? What people, places, and things could make my pussy salivate? This exploration continued with people of all genders and in different scenarios: Fucking someone while blindfolded and chained to a tree; ripping open someone tights underneath the table during a staff meeting and sucking them off during their presentation; meeting in the archives of a library and spanking them with a book while making them read dry material. These were fun times and I learned something new about the lover(s), which taught me something new about myself.
With others, I explored things I discovered I didn't like, which also had a lot to do with the person. Tools in my ass, piss play, vomiting, and the like were not my cup of tea. Penetration for instance, not normally my first 'go to' desire, but with the right person, I felt my desire increase more. Mostly, I like to play with others and save my come for later when I can take that experience to another level. I choose my own adventure, then recreate a fantasy to be even better than the reality, touching myself in just the right places to create a tidal wave that rushes out of me. And if it is too urgent, and I don't have enough time, I grab my trusty vibrator, the one that hits the right spot, at the right speed to make my water fall.
I am open to that moment with someone else when I don't expect the release. And I have almost been there with a couple of people, but whether dildo, vibrator, or a really good spank, I haven't squirted with anyone else unless it was under my control. I prefer to inhale my own come, bringing my desire back into myself, making the lingering effect last longer.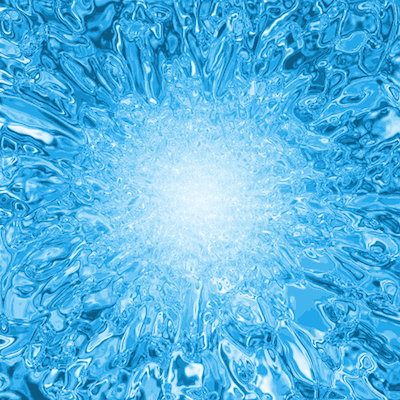 Lovers have become frustrated with me yelling 'You're a control freak that just won't let go!' sometimes leading to insecurity and or translated into a lack of interest. I don't know how to explain that I have been doing this a long time, and that my long term lovership with myself has helped me gain experience with my own wants and needs in a way that makes me lack desperation for anyone else. I don't wait to become sexually frustrated in order to feel this release. And other times, I make myself wait for the pure thrill of it. But I will never be left desperate, needy, and thirsty.
It's not about what another person can do for me, it's what they can do with me. I love to have sexual connectivity but this comes in many different shapes and forms, and can be channeled in many ways. The weirder the fetish, the more it strikes my interest. Build up, the glow, after thoughts, new desire, climactic peaks reached, I want this feeling to last forever, even in between the breaks. It's spiritually tangible, this unbearable lightness of being, this way of allowing oneself to be completely free of stress and strife, to let these special moments of orgasmic enlightenment, truly be, without another thought in the world, without reliance on another person.
Anyone up for the challenge?
Podcast Transcript: