In my last Lustery blog, I discussed how working in porn taught me to have amazing sex . I was living my best life as a sex-positive non-monogamous person. Before the outbreak of the novel coronavirus, I enjoyed meaningful relationships with multiple people and also the occasional Tinder hook up - I've had to make major lifestyle changes. I try not to look at it as "good" or "bad" but instead as "different", hoping that remaining adaptable will ease me along this new learning curve.
A great deal of comfort has come from other queers in my life. Like many of you, I had to make sudden decisions about housing, employment, health and relationships. But like many of you, I have found a deep and profound sense of hope through my community and our shared experiences. It is my hope now that by sharing my experience, others who have felt lost might find new strength to endure.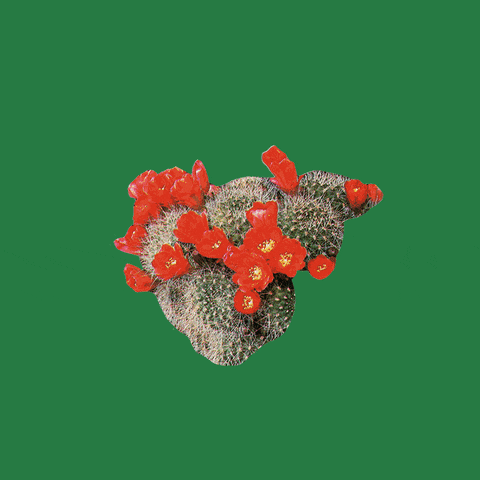 I am currently 5 weeks into quarantine and 5 weeks into the closest thing to a monogamous relationship I've ever have been in. Monogamy may come naturally to some, but this disruption has been the most difficult for me. Though relationships always require effort, discovering a new dynamic under the pressures of a pandemic is an uncharted challenge. After all, my partners and I chose a non-monogamous community because that's how we thrive.
Pre-pandemic, I lived alone in Madrid. So spending time with my partners usually meant planning a visit of some sort. Our time together was intentional, precious, and something I really looked forward to. I dated without a primary partnership and shared mutual love and support with a network of people. We valued each other's individual ambitions whilst holding space for one another in our lives.
Now I stay in touch with other partners via Facetime and phone calls, trying my best to adapt to their needs. But what do you do when what your partner needs is a hug or a kiss? The effects of COVID-19 have touched on many traumas for the queer community: from the deeply personal to a shared history of discrimination and isolation. I have chosen to physically ride quarantine out with one partner in Berlin, but I often feel guilty for feeling safe and loved.
Staying in Berlin was a difficult choice to make. I didn't want other partners to think I had chosen a primary partner without consulting them. But staying with one person was ultimately the best call to protect my mental health, receive the emotional care I needed and be present for the people I care about. My partner and I have had to do some deep soul-searching to determine what our relationship looks like in quarantine and eventually, outside of it. As a person who makes a living sharing love, happiness, sex, laughter and bodily fluids with many, many people, there are days where I literally ache for my old lifestyle. I yearn for the outlets of queer life that made me feel secure day-to-day.
Quote by @emotional.labor.queen 
Before the pandemic, I didn't struggle with dysphoria. As an AFAB non-binary person, I dealt with a lot of misgendering but rarely spiralled into a dysphoric panic. After all, I knew who I was and I knew that the people I trusted to see me for who I am were just a brunch, party, or hug away. Now, small chores like shopping for groceries has the potential to throw my day off. Being called "ma'am" by a stranger in a shop packs a deeper punch without the havens of queerness that once helped re-energize my soul. 
We're forced to redefine joy and connection between dichotomies; self-preservation and protecting the community, individualism and the whole, self-care and world health. Yet, in this challenging historical moment, I have seen amazing resilience from our community and its allies. Friends and lovers sharing kindness and love: coordinating grocery deliveries, making meals for each other, scheduling video calls and simply encouraging each other to feel. During the toughest moments, I'm still learning that accepting tenderness from one person is not abandoning the other people I love.
Through the noise and the chaos, I've tried my best to take each day as it comes, one challenge at a time. It's helped quiet some of the panic that creeps up in my heart. I'm learning to appreciate my resilience but also, to know when to ask for support. I'm beginning to surrender control to certain situations: sometimes, all you can do is sit (or skype) with loved ones in their sadness . Certainly, there are days my body aches for a party or a date, but my heart is filled with hope that we will get through these trials with newfound strength and tenacity. But for now, stay queer, stay home.