If you're part of a D/s pairing, you will immediately understand what this article is referencing. If you're new to the BDSM world, let me give you a quick refresher course. BDSM stands for bondage/discipline, Dominance/submission, sadism and masochism.
That's a lot wrapped into four little letters, right?
And if you think this kind of play only happens behind closed doors, think again. For some, part of the thrill of the Dominance/submission aspect of BDSM lies in translating that heady power dynamic from bedroom play to daily life. 'Dominance and submission' most often refer to a kind of power exchange play that takes place during a BDSM scene where the person in the role of Dominant (or top) controls the scene and creates the rules for the submissive (bottom) person to follow. In healthy BDSM play, these are always things that are negotiated and consented to, and the scene can stop at any time by either party using agreed-upon safewords.
If you're into D/s role play in the bedroom and are interested in moving that type of power exchange to other aspects of your life, you may be really confused about how to do this.
Discuss with your partner what your ideal 'lifestyle D/s arrangement' could look like.
Moving from engaging in D/s play in the bedroom to daily tasks, chores, punishments and other lifestyle D/s behaviours can be tricky if you're not on the same page. You should have a long chat with your partner(s) about what they ideally would like from this lifestyle D/s exchange. Then, you communicate your ideal D/s lifestyle set up and compare, compromise, and consent to how you both want this to go.
This is a very important first step because miscommunications are bound to happen when you're translating something so intimate from your sex life to incorporate elements in your everyday life.
Communicate about appropriate times to shift into D/s roles.
Setting on- and off-limits times can be a great way for bedroom D/s couples to make the shift to lifestyle D/s exchanges. The D/s lifestyle can look different for every set of partners – perhaps you're truly able to live your entire lives in your D/s roles and never break from them. That's possible but it's also rarely the case.
Responsibilities such as children, work and social obligations will mean that we need to break from play and our intimate space with our partners. How do you know when to slide into your roles and when to hold back?
While lots of check-ins are good, you don't want to be having the same "are we doing this now?" conversations every time as this kind of takes away from the thrill. This is why it helps if you set some 'ground rules' for daily D/s play. For instance, perhaps one rule is that you only engage in lifestyle D/s play when you're alone, meaning all children and/or other distractions have to be out of the environment in order to 'switch on'. Or perhaps the rule is that you only engage in D/s activities when you are at home.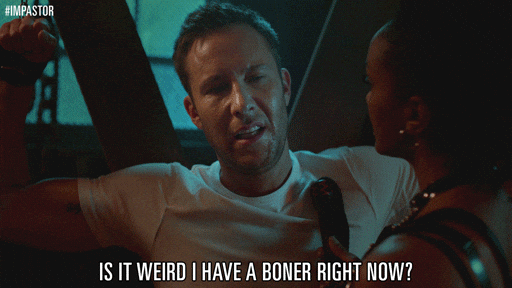 Every D/s partnership will have different rules for how a daily dynamic can work, and establishing these rules sooner rather than later can help you build a healthy – and hot – dynamic.
Find what turns you on – while switching on your D/s roles in day-to-day life.
Really, the sky's the limit with the different types of illicit (and sometimes explicit) D/s daily activities can bring all the passion and playfulness of your bedroom power dynamic into daily life. Get creative and kinky with it and, if you're stuck for where to start, take some inspiration from this list:
● Dominant partner chooses the underwear for the submissive partner;
● Dominant partner sends text message instructions during the day for the submissive partner to follow;
● Dominant partner sets a list of rules (daily chores, submissive tasks, etc.) to reward the submissive partner for at the end of the day;
● Submissive partner wears a wearable sex toy – for example, one that can be controlled remotely with a smartphone app – that can be used daily at the dominant's leisure;
● Engage in power-play dynamics during meal times: the submissive serves food and drink to the Dominant before eating their own meal, the Dominant has to give permission for the submissive to begin eating, and so forth.
● Setting little treats (from chocolate to orgasms) that the submissive partner gets as a reward for good behaviour or only when the Dominant gives permission.
● If you are apart at any time and the submissive wants to climax during masturbation, they need to ask the Dominant's permission first.
Consider getting a day collar for the submissive in the relationship.
Moving your BDSM relationship from the bedroom to daily life can (and should) be fun. It's a meaningful experience and a chance to indulge in the special bond you have. In the BDSM world, 'collaring' is an extremely common practice – there are collars for all sorts of things: training collars, collars of consideration, and yes... day collars.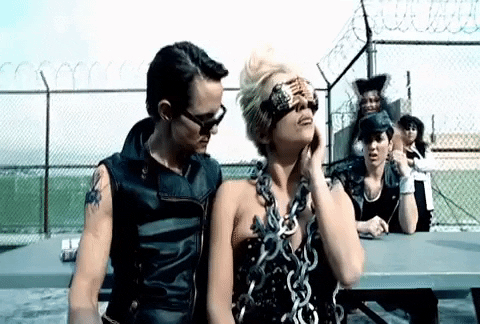 A day collar is for BDSM practitioners who want to take their D/s bond outside the bedroom. It's meant to look like a regular piece of jewellery (most of the time, a necklace) that can pass as ordinary in the vanilla world – but you and your partner know its true ownership origins... It's the sweetest, kinkiest little secret – and it's incredibly significant.