Christmas is a magical time of year for Santa, his favorite time. That's because, on the night before Christmas, when all through the house, not a creature is stirring, Mrs Claus gives Santa his present – a big ol' sloppy blowjob.  
One Christmas, Santa – who orgasmed so hard, you could even say he glowed (like a light bulb!) – said, "I'm so glad you're good at blowjobs.' Mrs Claus frowned and said, "And what if I weren't?" Santa tried to ho-ho-ho his way out of the situation, but that just made things worse. So, turning as red in the cheeks as Rudolph's nose, he tried to mumble his way through an apology, followed by something about checking on the reindeer (reindeer!). 
Mrs Claus wasn't letting him off so easily. She poked Santa on his plump, hearty belly and said, "Even if I gave the worst blowjobs, the most dry-mouthed, weak-lipped, toothy blowjobs, I can guarantee – guarantee! – that it will feel a hell of a lot better than being down on your knees with a dick in your mouth."
"But—"
"'But' nothing. I don't care that your dick tastes like snickerdoodles!" 
Santa, well chastised, looked around at his sleigh overflowing with gifts and goodies, and it clicked. "Are blowjobs," he wondered aloud, "a gift?"
Damn straight, Santa.
Personally, I'm with Mrs Claus – and call me old-fashioned, if you'd like – but if someone is putting my penis in their mouth, they deserve a thank-you.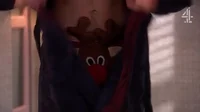 I remember the first blowjob I received. I was 17, at a drive-in, in the front seat. I don't even remember what it felt like because I had to pee so bad. Yet, even as it went on, it felt good enough for me to come because of the simple idea that "Holy shit! This person put my penis in their mouth." And when I did I come, I thought, "OH GOD, DID I JUST PEE IN HER MOUTH?!"
Oh, to be young again. 
To be clear, I did not pee in her mouth – I ran and peed in the nasty snack-stand bathroom before coming back and saying, "Thank you." Why? Because even though I barely felt it and didn't really know what I was feeling as I came, I knew, instinctively, that a gift had been given.
This is not to say that all blowjobs are created equal during. I have had some outstanding blowjobs in my life; ones that convinced that I'd turned into a stallion made of pure light and was running along a tropical beach. So, that beat the 'Omg, did I pee in her mouth' blowjob by leaps and bounds. However, both merited equal gratitude, both were acts of generosity, and both made me feel good. In my book, that sets the bar for blowjobs at 'Good'.
I am very much alone in this belief.
I tried asking people of all types, and each time, I got a look like, "Do you really believe that?" followed by the exact question their face was asking. 
One friend said that it's about enthusiasm. He thinks that even a characteristically bad blowjob can be good if someone is enthusiastic enough, but without enthusiasm, "Yeah, that can be a bad blowjob." I might've agreed with this man but I have had a threesome with him and witnessed him getting a blowjob. And here's the thing: he has a stupidly big penis… I mean, you know when you go to take a big bite out of a sandwich, and your jaw gets all numb and tingly, so you back off a bit, adjust, and go in again a little less – you might say – enthusiastically… That's what I imagine giving him a blowjob is like. So I'm nixing his argument on the grounds of mondo-cock.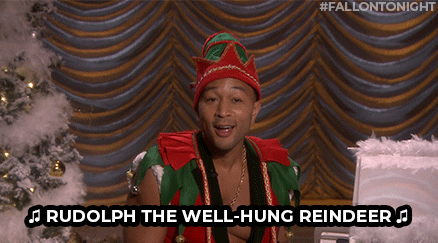 Now, when I asked someone else… (Wait, hold on, just one more thing about the mondo-cock. Maybe it's not his partner's fault. Perhaps, in his case, we should rename what the woman is doing to 'putting a mouth-hat on his penis'. So yeah, alright, women can be bad at making penis mouth-hats. But not blowjobs, okay.) Back to when I asked someone else, it was a man who has had, let's say, a long and fruitful bedroom career. He, too, thought that bad blowjobs exist. I don't know what his penis looks like, but he's about my height and build so, let's assume it's a sturdy average. With him, it came simply down to a difference of perception. 
And this is where some psychology comes into play. And by psychology, I mean two ill-informed fucksticks ruminating about the efficacy of blowjobs. When I receive a gift – any gift – I see it as a good thing. Whether it is a bad gift or not, I appreciate it. I appreciate the gesture, and I cherish the thought. I'm like my dad in that way. He has every piece of shit "I Love You Dad" card my brothers and I ever gave him. This friend, on the other hand, thinks that even gift-giving can be bad, citing "My wife gave me a spirit crystal for Christmas so, y'know…" as evidence.
Even my brother – my own flesh and blood – thinks I've gone too far on this one. Well, at least what he said was "I don't want to talk to you about this sort of thing anymore. It makes me uncomfortable." 
What a Scrooge.
Look, what it boils down to is that blowjobs are a gift, a gift where the receiver is nearly always having a better time than the giver. It is when another human is putting the thing you pee out of into their mouth for your pleasure (if you want to get all sciency about it). So, I don't think that can – or should – ever be considered or called a bad thing. Be a more aware and grateful person toward your partners this holiday season. Don't be a selfish piece of shit like Santa.
Podcast Transcript: