Hi Aria,
My husband and I were inspired by Lustery to start filming our sex lives! We're empty nesters in our early sixties, and we're rediscovering the long-lost joy of having the house to ourselves. Let's just say it's brought a big jolt of energy to our sex lives, almost like the early days. The world has changed so much since we first got together, and the sex positivity movement on social media has shown us all of these incredible ways to make sex more interesting. The idea that excites us the most is making our own sex tapes.
So far, we've been keeping the recordings for ourselves. We love playing them while we're fucking, plus it's fun to have a sexy little secret. But my spouse has been hinting that he might like to start sharing them publicly on a site like OnlyFans, once we've honed our 'craft' a little more. I'm open to it, but definitely hesitant. I feel like I just got comfortable looking at my naked body in the mirror, and I'm haunted by the thought of being ridiculed for every wrinkle and roll. I also have no idea how it could impact my day job if word got out. But most of all, I'm anxious about our college-aged daughters finding out.
They're not judgmental people, and one even identifies as a feminist. I've never heard them profess any anti-porn views, but that doesn't necessarily mean they're okay with their own parents making it. I worry that if we start creating content and they don't take it well, I'll ruin our relationships. What do I need to consider most here?
Sincerely,
Ambivalent Amateur Porn Star
Dear Ambivalent Amateur,
I just love how your first empty-nest instinct was to re-christen every room! Raising children is a marathon and you're through the first long stretch, so you deserve to celebrate in hedonistic style. Y'all definitely have the right idea — introducing novelty is pretty much the best way to bust out of a sexual rut, or even just to throw some seasoning on a comfortable routine. The brain is your biggest sex organ, so when it comes to making things hotter, stimulating what's between your ears matters just as much as stimulating what's between your thighs.
With the anatomy lesson out of the way, let's address the matter at hand: parenthood and porn. If you're part of a Western culture awash in puritanical notions of sexuality, you've absorbed countless media messages that uphold raising children as a moral triumph, and making porn as a moral failure, each incompatible with the other. My word count for this column is too short to address everything wrong with that ugly picture, but let me at least state definitively that it's the furthest thing from the truth.
For what it's worth, lots of Lustery couples are parents. Some were parents when they started making porn, and some entered parenthood soon afterward. Some even made Lustery videos while becoming parents, an enormous treat to witness. My point is, quiet as it's kept, porn-performing parents are a commonplace occurrence across the entire industry. After all, producing porn is just a job, and just like with every other job, many people do it expressly because it's the best way for them to provide for their children. The fact of their off-screen existence should hardly be controversial.
Quiet as it's kept, porn-performing parents are a commonplace occurrence across the entire industry.
When it comes to your own children, I notice that you characterize your anxiety as being about your daughters "finding out", with the implication being they'd inevitably stumble upon the information themselves, or have it presented to them by someone else. Forgive me if this is too obvious a suggestion, but have you and your husband considered telling them directly?
With news like this (that is, the type you expect they'll be shocked by), it can help put them at ease by making the situation feel more controlled and transparent. This would also provide them the opportunity to ask you questions directly instead of leaving them to make assumptions, or to snoop for their own answers. It will take a bit of courage to dive in headfirst like this, but once the shock wears off, a deeper peace can set in more readily.
Even so, you're absolutely right about there being a lot to consider when it comes to being open with your children. Sure, their temperament and worldview can help you estimate where they might fall on the spectrum of opinion, but leave yourself open to being surprised. You should also be prepared to really listen to their feelings with your guard fully down. They might need a little time to process the news and start recalibrating their image of you two. It sounds like they're just hitting the age where they start to realize their parents are people, still writing their own life stories.
If they're not quite mature enough yet to wrap their minds around that, or have some sort of moral stance against the entire endeavor, prepare for some turbulence but don't give up hope. You're their parents. Even when you actually fuck up and hurt them, some part of them still thinks you hung the moon. Hopefully they don't interpret this development as a slight, or as being about them at all. But if they happen to, with your patience, faith, and a little bit of time, there's is plenty of hope they'll come back around.
If they're not quite mature enough yet to wrap their minds around that, or have some sort of moral stance against the entire endeavor… don't give up hope.
But before you start deciding how to approach this with your kids, it sounds like you may be sidelining your own desires for the sex tapes a bit. I'm sensing some discomfort with the idea of publicizing them that's wholly unrelated to your children catching on. You bring up some valid points related to your privacy and your emotional health. Is your husband aware of these concerns? If you haven't made him aware, is it because you're worried he won't receive them well?
Keep in mind that making your sex tapes can still be fun and liberating if they never see the light of day! And even in our relatively enlightened age, putting erotic images of ourselves online is still a huge decision that can't be undone, so consider it carefully. I love your husband's enthusiasm, but it sounds like he's the one with whom you should have the frank discussion first. Best of luck to you!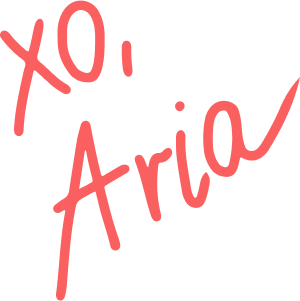 Podcast Transcript: