Dear Aria, 
I'm a cis straight woman with an awesome solo sex life. Whether I'm single or partnered, masturbation is an essential part of my self-care. I'm completely convinced that an orgasm a day has kept the doctor away. Seriously, I've never felt better. 
I recently met a new guy and he's not my partner just yet but we're exploring that territory. Recently, I told him that I have a really hard time coming during partnered sex. In fact, it rarely ever happens. I just can't seem to let go in the same way when I'm with another person. To my surprise, he seemed pretty upset by this. 
My partner claims that he can't fully enjoy sex unless I come, but I hate how much pressure that puts on me. It means that even when he does give me the focused attention that I need to even come close to orgasm, I'm still miles away. When I'm by myself, I can come in literally five minutes with virtually no effort. But when I'm with a partner, it's like I can't get out of my head long enough to tune into my body. 
As a result, I've learned to approach solo and partnered sex with different intentions. When I want to have an orgasm, I'll just fuck myself. When I'm looking for a different type of pleasure or to bond with my partner, then I'll want to fuck them. But this really bothers my boyfriend, who can't imagine being satisfied in bed if he didn't come every time, so it's like he doesn't believe me when I say I am. 
How can I get him to understand that it's genuinely okay that I don't come when we're together? I don't want to lose him but he won't let this go. Should I just start faking it? 
Sincerely, 
Party For One
Dear Party For One, 
Thank you so much for this question. Sifting through sexual politics with a new partner can be so challenging, especially in relationships with tricky gender dynamics. It's a process full of potential landmines and I'm glad you got to this part before making a commitment. I expect that what you learn now will have a big impact on the trajectory of this relationship. 
Sex is far more than a fleeting finale, even if that finale is utterly ecstatic. It's clear that you understand this. I think it's totally awesome that you know your body well enough to make yourself come consistently and with ease, and that you're confident enough to reserve your right to do so. You're also completely entitled to making a clear demarcation between solo and partnered sex in terms of your goals and expectations. In fact, approaching partnered sex without being so goal-oriented can boost connection and sensation, and ironically, make an elusive peak easier to reach. 
That being said, your statement that you "can't get out of your head long enough to [be in your body]" may be more significant than you realize. That acknowledgement indicates to me that there might be room for growth here. Are you, as you say, genuinely okay with expecting partnered sex to be devoid of orgasms, or is it that you've accepted a reality that you don't believe can change? 
For cis women, orgasms were centered as the measuring stick for sexual satisfaction. 
That's a pretty big question, so while it settles, let's talk about your partner for a minute. I have a feeling there's a lot more going on here than a sensitive sexual response cycle. You see, something strange happened in the past 10 or 15 years. As women began shedding the sexual shame prescribed by the previously dominant culture, shelling out for luxury vibrators and reading Fifty Shades of Grey at their book clubs, the marketing strategy that directed this consumerism became fixated on orgasms: how often they occur, what types toys could induce them, from where in the body they originate, and more. For cis women, orgasms were centered as the measuring stick for sexual satisfaction. 
Meanwhile, the men who wanted to court them had to adjust their approach. While some men clung stubbornly to their ignorance, a lot of others went to work, studying anatomical diagrams and reading Ian Kerner's lauded She Comes First.  But there's a case to be made that the guys in the latter group might have completely overcorrected. Once they became aware of the infamous orgasm gap (in which straight men are 95 percent likely to experience an orgasm during sex, whereas for straight women, it's a mere 65 percent), many men took it upon themselves to close it. 
It sounds noble, in theory. Except that instead of taking the opportunity to be more present partners in bed, observing and responding to both verbal and nonverbal cues, they managed to make the whole thing about them . It was like they now understood a woman's orgasm to be a review of their sexual performance, instead of the individual, spontaneous, involuntary physical response that it is. They cast the so-called 'female orgasm' as being 'mysterious' or ' elusive', ostensibly so that taking the credit for inducing them could be a bigger honor. Meanwhile, I'd bet those grim statistics of the orgasm gap haven't budged an inch. 
Are you genuinely okay with partnered sex being devoid of orgasms, or have you accepted a reality you don't believe can change?
Therefore, I don't see this conflict between you and your would-be boyfriend as strictly being about how your body responds to him. You two are caught in the riptide of a changing social current – one that's dragging you down to the dark depths of his ego. No one has the right to impose their personal standards of sexual satisfaction onto you or to create a situation that makes you feel anxious and pressured. No wonder you feel like you can't get out of your head! 
Now, I know you've experienced some version of this scenario with prior partners but your insight about the anxiety you feel in bed seems to indicate an emotional issue that could use some detangling. Whether it's depression, struggles with body image or trauma from prior sexual experiences, often these things can manifest physically and surface in confounding ways, including partner-induced anorgasmia. It's much more common than you might think. Physiological factors like menopause or medications (SSRIs in particular are notorious for their climax-killing potential) can also wreak havoc. I'm not a clinician but I do know one thing for sure: orgasms come most readily when each part of your being is at ease – mind, body, and spirit. I don't want you to become complacent in the belief that you can only access that ease when you're alone. Coming with a partner can be pretty fucking magical, and if you want to experience that, you shouldn't stop pursuing it. 
The truth is, it may not be possible to convince this guy he's not entitled to this specific expression of pleasure from you. If 'easily orgasmic' is the standard he insists a woman must meet, that says a lot more about his insecurities than it does about you or any of his partners. Many of whom, I am sure, have felt compelled to fake it. But I do hope that you don't become one of them, because it will only enable his behavior. At any rate, he's more than welcome to attend to his own easy orgasms. 
Coming with a partner can be pretty fucking magical, and if you want to experience that, you shouldn't stop pursuing it.
If what you're seeking is a committed partner, it's important that that person be someone who puts you at ease when you're physically and emotionally vulnerable, and that's not something you should have to convince someone to do. As you noted, it doesn't matter how long someone goes down on you if you know it's not really about you at all. And you deserve a partner that genuinely wants to make you feel good, and doesn't need you to prove that in some sort of observable way. 
If it's what you truly desire, you deserve to have orgasms every time you have sex, solo or with a partner. And fortunately, it sounds like that's something that's physically possible for you. I wish you the best in assembling the kind of support that can bring you some healing, and reevaluate your true desires. In the meantime, it's clear you know how to take care of yourself! Hang on tight to that practice, because getting your own needs met is most important of all.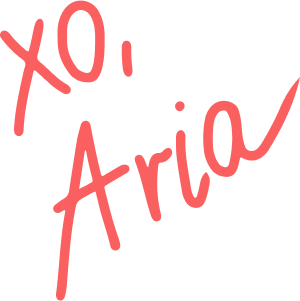 Podcast Transcript: