Dear Aria,
I've probably been buying sex toys since I got my first credit card at 21. Let's just say it's been long enough for me to establish a serious toy collection, and a masturbation habit that always includes them. I never considered that that might be a bad thing, until I had the impulse to masturbate in the shower the other day. I hadn't planned on it, so I just used my hands, and found myself unable to orgasm.
Just so we're clear, I put some real effort into it! I wasn't expecting to come as fast or as hard as I can with a vibe but it didn't occur to me that I wouldn't even get close. That's when I realized I probably hadn't used just my hands since before I started collecting sex toys. Has masturbating exclusively with toys for so long made me completely unable to come without them? Is there anything short of locking my toybox that can fix me?
Sincerely,
Too Much Touch?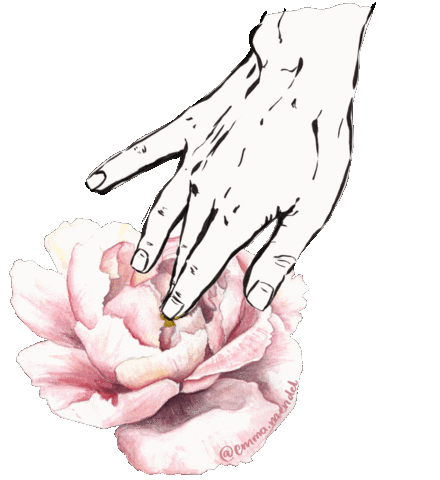 Dear TMT,
There is nothing to fix, my dear, for you are not broken! First of all, your sensitivity levels can vary more than you might think. Using powerful vibrators won't damage your nerve endings but they can reduce your sensitivity, requiring more intense stimulation to get you where you want to go. That's why you hit that dead end in the shower — your body was just accustomed to a more robust sensation.
The good news is that effect is easily reversible! The antidote is time. If you gave your body a short break from vibrating toys, maybe several days or a week, you'd find that you were suddenly more sensitive to your own touch again. Bodies have a magical way of adapting to changing circumstances, and it's no different here. But something else that might help is a different perspective on the source of the problem.
When I worked at a sex toy shop, the biggest perk was probably what you'd guess — the oodles of free and deeply discounted toys. As I slowly gained product knowledge on the job, I began to build a personal collection that felt like it encapsulated my erotic and aesthetic tastes: a rainbow of colors and textures to engage every sense.
It had the basics, like bullet vibrators and silicone butt plugs. It had the luxe, witchy pieces like gemstone wands and gold nipple clamps. It had the showstoppers, like the Stronic Zwei, a toy that mechanically thrusts instead of vibrating. Truly something for every occasion! And yet, more often than not, I just wanted to use my favorite clit vibe.
There was a time when I thought the way to make the most of my toybox was to use each item regularly. I had been blessed with dozens of high-quality sex toys, so of course they should all be getting some love! So imagine my dismay, several years later, when I noticed the majority of my masturbating involved one of the same four toys.
But I loved those four toys. Still do! They add consistency and ease to my eternal quest for orgasms, which support my overall quality of life. I thought I'd crave more novelty in my solo sessions, but it turns out I'd rather explore that with a partner. It took a while to release my initial conception of what having so many sex toys should look like, but doing so gave me so much freedom.
What I'm getting at is, that there's no 'should' when it comes to sex… or sex toys, for that matter. And thank goddess for that!
It might help to start by unpacking why it's so important to you to come from masturbating unassisted. Does it feel like the 'most legitimate' way to reach orgasm? Do you like how familiar it feels, if it's the way you first touched yourself when you were young? Ask yourself some probing questions. Maybe it still feels like a good goal, or maybe you realize it doesn't matter. Either way, you can now create a solo sex practice that feels more authentic to you.
By the way, those toys in my collection that aren't among the essentials? They're not exactly collecting dust. Many pair well with the ones in heavy rotation. The representational dildos I never use alone get pulled out first when I have partnered sex involving a strap-on. The non-representational ones are pretty enough to display in my home like sculptures. Even though sex toys got painted by pop culture as masturbatory aids exclusively, with a little imagination, they can mean even more in your life.
Determining your relationship to sex toys is something that's hard to advise on, because it's so incredibly personal. It also evolves, because your body and your sexuality are often in flux as well. The best thing you can do to support yourself on the journey is to keep an open mind and stay in touch with your deepest desires. They tend not to steer you wrong.
Podcast Transcript: