If you're a sex-positive person, you probably have at least some idea of what aftercare is. Aftercare, in the sexuality sense, is the time and care taken after sexual play between partners.
One online BDSM glossary defines aftercare as "[a] period of time after intense BDSM activity in which the dominant partner cares for the submissive partner. Some BDSM activities are physically challenging, psychologically intense, or both. After engaging in such activities, the submissive partner may need a safe psychological space to unwind and recover. Aftercare is the process of providing this safe space."
For me, aftercare is the intentional physical and emotional care that should occur after a kink scene (or any sexual energy exchange) to get all partners to "come down" from the experience.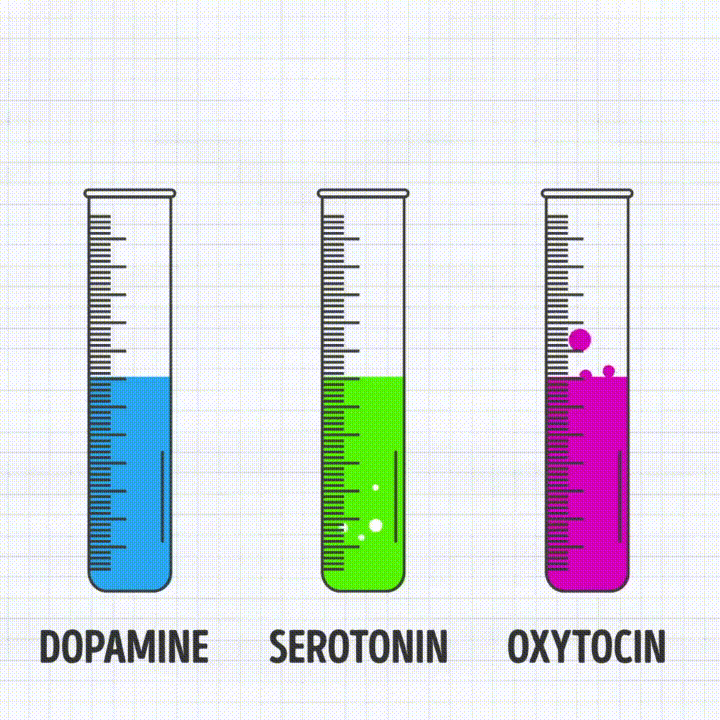 I would argue that aftercare (in some form) is essential for a pleasant sexual encounter – and not just a kinky one. 
This is because there are several 'happy' hormones and chemicals expressed during sexual activity (namely serotonin, dopamine, endorphins and oxytocin). These leave the body in an elevated and activated state. This feeling is great post-encounter, but the body still needs time to recover.
Aftercare allows all parties to return to equilibrium. If enthusiastic consent creates a safe container for the body to experience pleasure, then aftercare is the intentional closure of this safe space.
Why Aftercare is Important
Aftercare can occur right after, a few hours, or even days after sexual activity. It's all up to the parties involved and the expectations that you have set with one another to ensure an equally beneficial, holistic, and fulfilling experience.
What constitutes aftercare is largely up to individuals: some people need cuddling, intentional alone time, rehydration and sustenance, or rehashing their experience verbally.
Aftercare is standard procedure following any kink or BDSM scene, but is glossed over in more vanilla sexual encounters – if present at all. One of the most common ways aftercare is not practiced? When we masturbate.
"Just like aftercare with partnered sex, self-aftercare can be anything you deem necessary to get back to homeostasis."
Did your mind just dart back to the last time you masturbated and then just went on with your day or night? Me too, and we should all stop doing this.
Just like with partnered sex, the aforementioned 'happy' chemicals are running rampant in our brains during masturbation. Both pre- and post-orgasm, we're in a heightened state whether we notice it or not (ahem, arousal and refractory period).
This pattern of arousal, orgasm, instant come-down, detach without resolution sets a precedent to which our body becomes accustomed. Without knowing it, we're conditioning ourselves to receive pleasure and then immediately dissociate.
When we masturbate without aftercare, we're not creating a boundary between our own orgasmic energy and the chaotic energy of the outside world – leaving us vulnerable to absorbing it.
The body needs a way to settle, to find a place where it's no longer susceptible to triggers, and to have closure.
This is where what I call "self-aftercare" comes in.
How to Enjoy It
Self-aftercare means getting your body into a space where it's no longer aroused, creating a safe space for your post-orgasm self the same way you would (or should!) with a partner.
Self-aftercare doesn't have to be drawn out or formulaic. Just like aftercare with partnered sex, self-aftercare can be anything you deem necessary to get back to homeostasis.
And let me point out that self-aftercare can be adapted directly from partnered aftercare, whether you're talking or journaling through your scene, taking a sensual shower or bath, enjoying a cuddle or a massage, or wrapping up in a weighted blanket.
Self-aftercare can look like taking deep breaths and thanking your body for allowing you to feel pleasure, or reading part of your favorite book to gently re-engage your mind. Here are some other ideas:
1. After self-pleasure, note which sensations are still engaged. A common grounding practice you can use is the 'Five Senses' meditation: note five things you can see, four things you can touch, three things you can hear, two things you can smell, and one thing you can taste (with respect to accessibility, of course).
2. Find a low-stakes activity that lets you calm down, and set aside intentional time after masturbating to do this activity. Even a few minutes will help.
3. Rehydrate and satiate: Any kinkster will tell you that playtime burns calories, even during a quickie. Drink a glass of water and/or eat your favorite snack following a solo self-love session.
"You are your longest running and most important sexual partner, so why not treat yourself how you want to be treated post-coitus?"
Only If You're Able To 
Self-aftercare doesn't have to take place right after you get off either. You can do what's called a 'post-session check-in' with yourself a few days after the experience. This prioritizes caring for your own mental, physical, and emotional wellbeing beyond the container of your sexual experience.
It can be as simple as journaling or writing a digital note about your playtime with yourself. Anything you do to recalibrate yourself and maintain a container for your orgasmic energy provides the closure your body needs.
I know that most people "don't have time" for a self-aftercare routine. But if you don't provide aftercare for yourself, who will? You are your longest running and most important sexual partner, so why not treat yourself how you want to be treated post-coitus?
In a perfect world, you would be taking care of yourself and your body after a solo encounter in the same way you would with a partner. Establishing aftercare of the self will help you notice the nuances with which you may or may not be practicing aftercare with others.
Will self-aftercare be a priority every time you masturbate? Probably not. However, when you do make time for it, it will change your perspective on emotional-relational boundaries, set the bar for your sexual needs, and help define the sexual self care practices that keep you whole.
Set a precedent with self-aftercare and watch your sexuality flourish.
Podcast Transcript: