We wanted quarantine to improve us, we'd finally catch up on our book list, better our Spanish, perhaps even experiment with the ornate and elaborate medium of photography. But let's be honest, it doesn't always go the way we want it to. You're not alone. Here are six nudes you probably (definitely) sent in quarantine.
The Moody Shot
Look, we all wanted to be poets in high school. We saw Titanic and wanted someone to paint us like one of their French girls. And hey, you just got these cool colour-changing LED lights in the mail, why not take a few sexy pictures in the same underwear you've been in for the last three days? The red hue will help hide your flaws. And sure you look like you're reporting live from an abandoned bordello, but go ahead and press send.
Bathtub Shot
For the first time in eight months, you've cleaned your tub and you remember that bath bomb you got for your Birthday and shoved under the sink. Now you strain your knees to find it, plop it into the scalding water, and watch as, true to promise, the bathwater turns radioactive. You feel creative. I'm already naked, you think, and this colour offers no benefit to me other than to take a picture in it. You get out your phone and tell yourself: I totally will not drop my phone in the tub. I will grip it really well. Which is how you end up at the T-Mobile store, holding the blank screened brick whose last sight was your naked form covered in bright green water.
Naked Window Neighbor
Not all of us are becoming our best selves in quarantine. We're gooey messes devolving our social-acceptability rating as time passes. This is why you don't even bat an eyelid when your neighbor passes the giant window where you're sitting, naked, watching a YouTube video on how to clean your oven. When they bust out their phones, you have the passive dismissive laziness of a cat caught in a sunbeam. You tap on the glass demanding they share it because you need something to send to the several people you're sexting and you won't be exploited without something to show for it. Cough it up, 3B.
Feet Pics
It seemed like a good idea at the time. You heard people were really into feet now, and you set up that online platform to share with the world the glory of your feet. Feet are in! You've got a steady hand with the polish brush, toe time has come. But the second you post them, the critique starts. You become insecure about the dryness of your cuticles. You've never even noticed cuticles before. Oh, you smudged the middle nail's paint slightly, and your inbox is full of bitterness and bile. Your heel is a bit calloused from daring to wear shoes. Forget it. THE SINS. REPENT. You have never felt so insecure about a part of your body you've never thought less about in your life and raise your rates to $50 a month to get these lice to fuck off.
Pet Photobomb Nude
You've gotten the lighting pretty good. You've made your bed, maybe even picked a really sexy book like Tropic of Cancer or Venus in Furs. You're ready to take a cute and smart pic, and what interrupts you? That's right, the sparkly pink butthole of your cat. You have no idea how it got there but it's front and center and somehow ENORMOUS. It's like an all-seeing eye looking into your soul but with your butt as backdrop.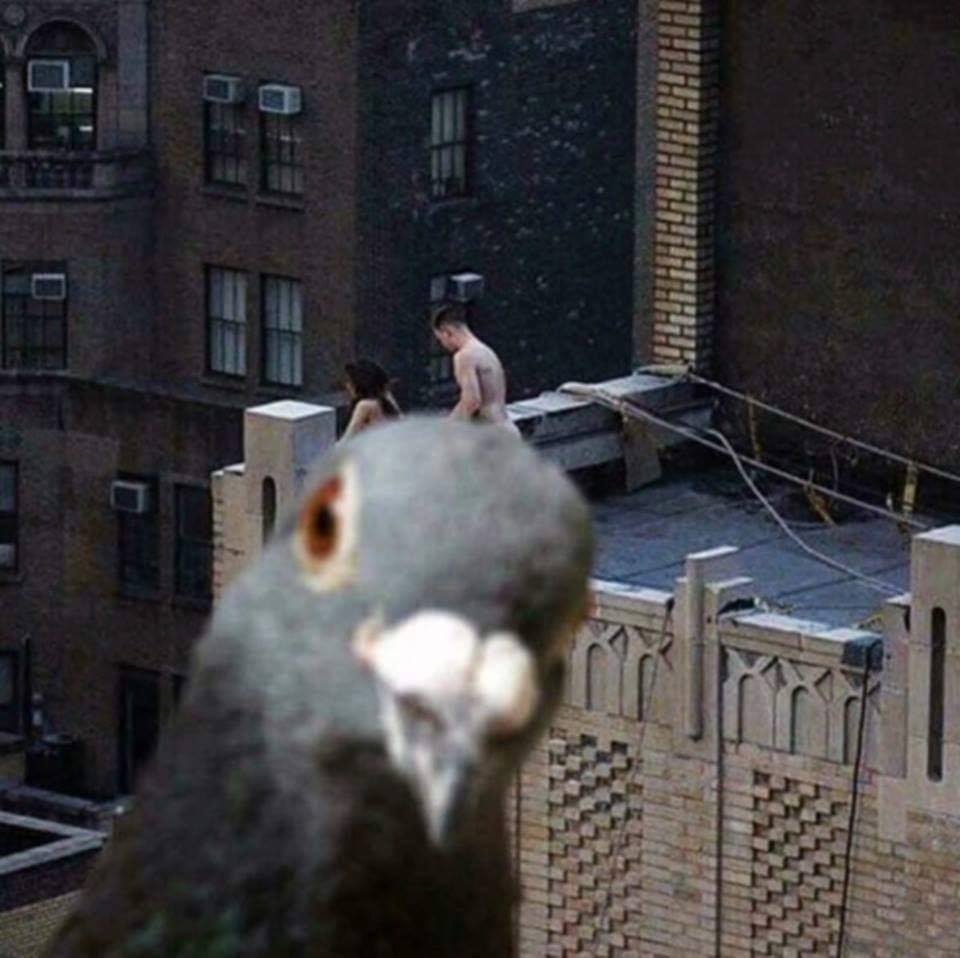 Depression Nude
Your partner, who loves you, and misses you, is feeling sexy. You get it. You remember that feeling the way you recall a trip to the beach in your early twenties, a whole year ago. Right now you've got mac and cheese dried and clinging to your body hair, but there was once a time you felt sexy and sexual. A glorious time. So you shimmy out of your pajama pants but keep them at your ankles, and somehow in-shot. You don't alter the lighting at all. And you send it. The most washed out, boiled potato nude you've ever sent. It's over, you think: This is all I have but it's so little.
To your surprise, this potshot at your own misery actually brought you and your partner closer. You started to call each other not only on good days, but bad ones too. It taught you not to avoid people because you weren't yet your highest, most photogenic, Spanish-speaking self. They were grateful you showed up, just as you are.