ONE YEAR OF LUSTERY
December 29, 2017 4 min read
Gosh, time flies when you're, well, you know... It's time to celebrate Lustery's first anniversary!
I wrote about how Lustery was born in the very first article on this blog. Being somewhat enthusiastic about my own private sex tapes, and as a voyeur as much as an exhibitionist, I was curious to see other people's recordings, too.
But whilst Lustery began with my desires, it soon opened the door to something tantalizing for most of us but, until now, totally hidden - real couples fucking. So we created Lustery, a space for couples all over the world to share their sexuality.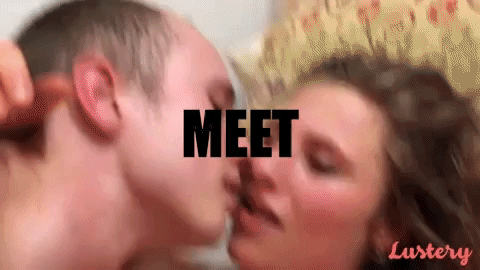 I was so excited to build a sex-positive platform and experiment with documentary porn, with no fictional characters and no performance. Just couples, being themselves and documenting their personal, intimate, sexual dialogue. With no rules on content and no scripts to follow, I wasn't exactly sure what it would be...

The reality of Lusteryhas exceeded my expectations by far. Every time I meet a new couple, I feel blessed and thrilled to get to know such fascinating people, all with one thing in common: the curiosity and open-mindedness to explore and share their sexuality. To be honest, every conversation I have with a new couple feels a bit like falling in love. I've encountered such honesty and joy - it is liberating, empowering, and inspiring.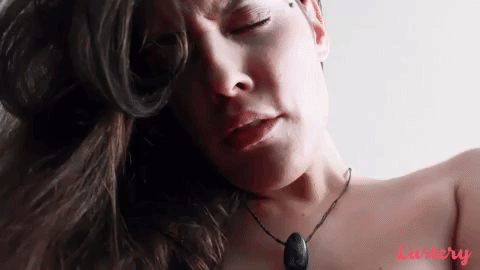 Watching the Lustery videos themselves has changed a lot for me too. In my own relationships and sexuality, I've become more playful, more aware of (and better at communicating) my needs and desires, and I feel less pressure to perform and instead, more focused on pleasure. I guess you could say I'm one of Lustery's biggest fans. I've long been an advocate for porn and, as Curator for the Porn Film Festival Berlin, I've watched thousands of films. But it's only now that I've truly experienced the positive impact porn can have on your life.


Thus, I want to thank you, the contributors, for sharing your passion.
My sincere love, respect and admiration go to all of you.
But you don't need to take my word on all this, I also want to share some of the most touching feedback we've received so far. A reminder, if we ever needed one, of why Lustery has many years left to come!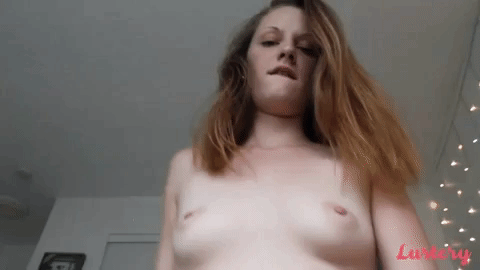 Anna-Kat wrote:
I am rather particular about my porn. I can't handle fake nails, white leather couches or dumb dialogue. Consequently, finding a video that is not instantly blow drying my vagina takes some patience. And who's got time for that when you're horny?

In my circle of female friends, I am one of the few to watch porn. It is always the same question: "What do you watch?" So I'd tell them about my regular channels and certain blogs, which I enjoy - particularly for their focus on beauty. By that, I mean some fresh-faced natural humans.
My conception of beauty is not what the industry aims at: females. Mainstream porn doesn't do women. They just do women. Quick example: The imbalance between male and female faces in mainstream porn is ridiculous. Yes, dicks are hot but I'd really enjoy seeing who it belongs to. It is not that hard to find a decent face and a proper dick attached to the same body, duh.

The negation of female lust for its own sake is coming a long way. But let's not get into art history x gender studies. So let's stop complaining!
Let's finally get down to the fun stuff: Lustery!
Lustery is real couples, having sex, filming themselves. I couldn't even imagine. To me, that is one of the many first thrills of it. When the couples introduce each other in the beginning the nervous excitement is contagious. They are so sweet and passionate about each other. And that makes their sex so much fun to watch.
The sex itself is sometimes pretty basic. Yet it is something completely new. You get the entire experience of making love. Starting to kiss, touch, getting undressed, enjoying the sight of each other's bodies. The awareness of being filmed is melting away. These couples have sex for pleasure. And they really know how to pleasure each other.

Seeing a girl being fingered for her own pleasure is so fucking hot. Her partner knowing all the tiny shifts that it takes to build up her orgasm - omg. My legs start twitching as I am writing this.
This porn is not about intercourse, it is about intimacy. Every couple has their own way of getting started, making out, giving head, fucking. The devil's in the detail. It is the way their faces twist, the way they moan, the way they almost cum, the way they communicate, switch positions, laugh, kiss, scream, orgasm, sweat, breath and suddenly remember the camera.

The way of identifying with the couples and seeing how they do things is an incredible experience! It is next level arousing. At times I am so involved that I focus more on them instead of me - I don't want to miss out.
Neither should you. I'm running late for class right now, but all I want is to rewatch what I just described. x