Members only article
In need some "outdoor" inspiration?
July 10, 2019 4 min read
Spoiler: we managed to never get caught nor arrested!
Having sex outdoors is one of the hottest experiences a couple can live together, trust me:
the risk of getting caught or noticed by strangers can be a huge turn on.
After all, now that the hot weather makes you wanna spend more and more time outdoors, there's no reason to relegate your kinky activities to the bedroom. All you have to do is finding the right spot, where you have enough privacy to feel comfortable, but don't have to give up on the extra thrill.
To demonstrate that having sex outdoors isn't just for pornstars, but it can work for "normal" couples too, in this post I want to list the 4 craziest places where I got laid with my lover. Here they are:
1. In my family's uncultivated field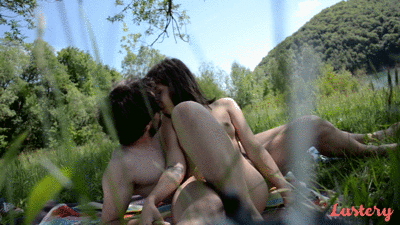 Click here to watch Lily & Stephen make love in a field

My grandparents were farmers, and my parents inherited from them a field they don't have the time to cultivate. So, the place where once there were a big orchard and a huge garden, with all the vegetables you could possibly want, is now deserted. However, my grandparents' cherry trees still produce some delicious fruits in May, and once I took my partner to eat them right from the plants, just like I did when I was a child.
Well, you must know that, in my area, farmers usually build small "houses" made from wood, where they leave the tools they need to perform their job. My partner and I hid inside my grandparents' one, where there still was their equipment. We had the best sex of our lives: I leaned against the wall between hoes and rakes, letting myself go. A neighbor was passing by with his tractor, and I still wonder if he heard our moans of pleasure or not!
2. In the woods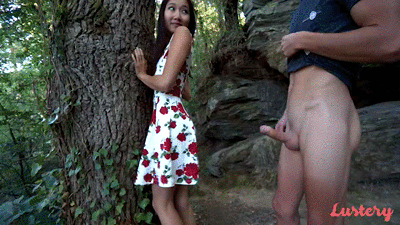 Click here to go on an adventure in the woods with Luna & James
Who doesn't love th
This is a members only article
Register for free with one click to
continue viewing
Already a member? Login here