Members only article
GETTING IN BED WITH LUNA AND JAMES
January 25, 2019 6 min read
Luna and James are one of the most prolific couples on Lustery, they've shot over 5 videos and we're expecting more! We've been following their interests as they started exploring BDSM together and different camera techniques. They are a great source of inspiration for us and for everyone interested in starting to document their sex lives together as a couple. We asked them some questions to get to know them better ad to learn from their experience.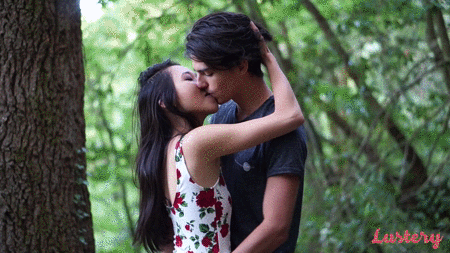 Get Your Rocks Off - click here for full vid
- Your names & where are you from?
Hello! We are Luna & James from France.
- How did you get to know each other?
We met about two years ago through Tinder. Luna was just out of a long relationship and I was back from a year studying in Asia and looking to go back to find a job there. We kept saying that at this point in our lives a serious relationship was the last thing we wanted/ needed. Something must have gone wrong (or really right) at some point and here we are!
- How would you describe your relationship.
Travel, Sex, Food, Create, Repeat! More seriously, we have a very fusional relationship. We are not very social people and just love spending 100% of our time together exploring new cities and creating content. And it's a good thing too, since making videos is our job we also have to be able to work together and that's definitely a true challenge, we don't think we've ever had any other relationships where that could have been possible.
- Your favourite food:
Asian food in general but at the moment we've really been craving Pho! After 6 months in Saigon we've moved to Barcelona and it's been hard finding a good one here...
- How did you get into making sex videos at home?
For us it actually started with live cam shows. It was kind of a joke at first, I (James) read an
This is a members only article
Register for free with one click to
continue viewing
Already a member? Login here