Members only article
GETTING IN BED WITH EVIE & JOSH
August 7, 2019 4 min read
The mixture of tenderness and roughness is one of the mesmerizing aspects of the videos of Evie and Josh. This couple found out early in their relationship that they were both kinky and interested in exploring how far they could go together. Their sex life has been playful and boundary-pushing ever since, and recording it has been one more exciting addition.
We wanted to get to know them better and now we have a unique chance as they just shot their first VLOG for Lustery, where we accompany them in their travels through Indonesia!
We spoke to them about BDSM, anal play, consent and more...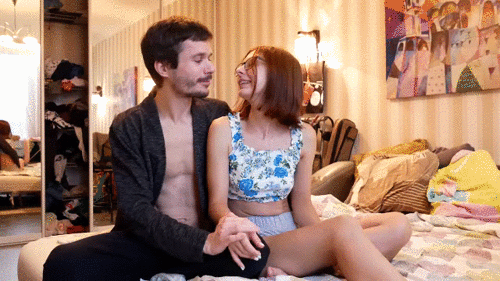 Click here to see Evie & Josh's couple profile
- Your names/ages & where are you from?
My name is Evie, my boyfriend's name is Josh. We both are from Eastern Europe (we'd like to keep our more exact location unknown), but we've spent all last winter in Indonesia and are planning to travel as much as we can in the future.
- How was the first time you had sex together?
I was 20 years old, Josh was 27 years old when we had sex together for the first time :) It was on our 2nd date actually.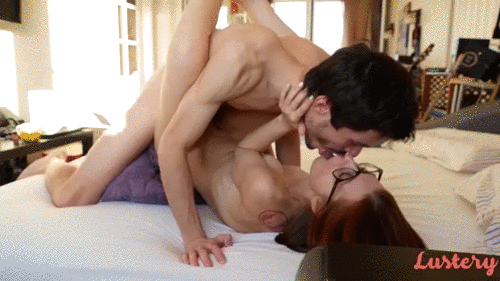 Click here to watch The House Of Kink
- Your favourite drink?
Coffee - mine is black, Josh likes it with milk. And matcha latte, green tea.
- How did you start making sex videos at home?
Actually, it was my idea. We started to record just for ourselves, with poses, editing and so on, it was fun. Then we found out about the possibility of making money from it.
- You are both into BDSM and anal play, how did you discover this and has it changed throughout your relationship?
We discovered it accidentally :) We had our first anal sex experience when we were less than a month together, and it took our sex life to a whole new level. Then we started to add other stuff, slowly at the beginning a
This is a members only article
Register for free with one click to
continue viewing
Already a member? Login here